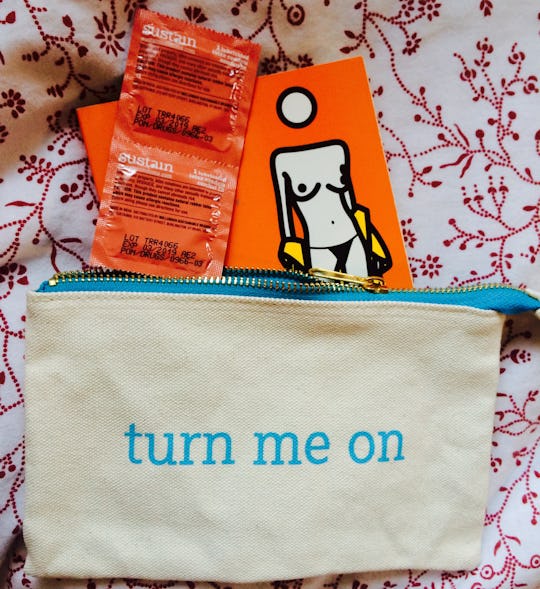 Courtesy of Jill Di Donato
7 Myths About Being Sex Positive That Need To Be Dispelled STAT
Quite simply, sex positivity is about making your own decisions about your sex life rather than letting culture dictate how you express your sexuality. Yet there are several myths about being sex positive that are leaving people with misconceptions about what the movement is all about. When you're sex positive you can figure out what you want, what works for you, and what strategies will help you achieve your relationship goals. It also means standing up for yourself and your body. But, like most anything having to do with sex, the movement has become, excuse the pun, perverted.
I spoke with Meika Hollender, a woman who founded the sexual wellness brand, Sustain with her dad, (yup, you read that correctly) Jeffery Hollender, one of the co-founders of Seventh Generation, a he sustainable healthcare brand. Sustain is the first and only brands in the United States to create sustainable, non-toxic, sexual wellness products (including condoms, lubricants, and "post play" wipes) marketed first and foremost to women. I asked Hollender what sex positivity meant to her, and she replied, "Wow, that's a big question."
Bottom line, according to Hollender, the most valuable thing to take from the sex positive movement is the urgency "to change the paradigm women have been taught" when it comes to their sex lives. "The media has over-sexualized women for so long there a lot of education that needs to be done," she says. Indeed, in order to change the paradigm, if that in fact is the mission of sex positivity, then people have got to toss these misconceptions.