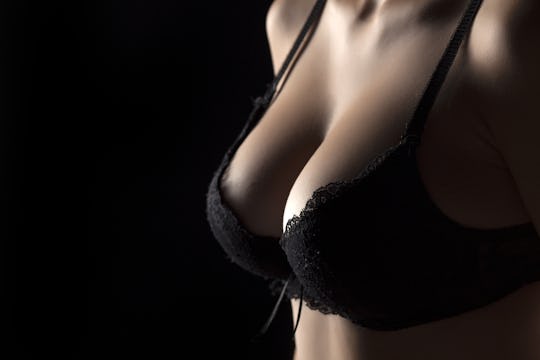 vladimirfloyd/Fotolia
7 Myths About Breasts You Might Not Realize You Believe
Breasts are the best. I meant, they allow mothers to feed their babies from their own bodies. How cool is that? Although the awesomeness of breasts should be celebrated without reserve, the way popular culture often views them can lead to some skewed ideas about what breasts should look like and how they should be. In fact, there are likely some myths about breasts you might not realize you believe.
Sure, the internet is filled with promises about breasts. If you eat this food, they will grow. If you do that exercise, they will grow. If you wear a bra all the time, they will stay perky until you're a centenarian. As is to be expected, most of the myths are centered around the idea that you need gigantic, gravity-defying boobs for whatever reason. This is just crass: all breasts are worthy of admiration.
Additionally, buying into some of these myths may be potentially harmful. For instance, it's easy to believe that women with smaller busts may be at a lesser risk for breast cancer, but this is not true. In cases such as this, misinformation can have serious consequences. So it's a good idea to know the truth about how your breasts may affect your health, appearance, and even workout choices.