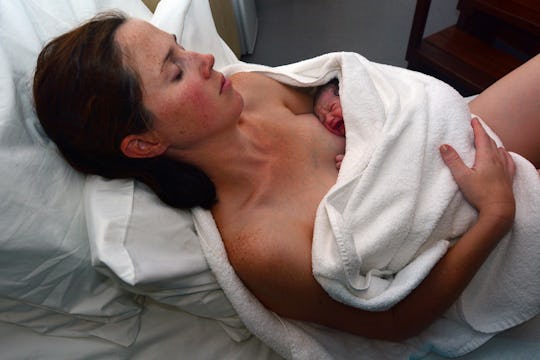 Rafael Ben-Ari/Fotolia
7 Myths About Vaginal Births People Should Stop Perpetuating
Imagining the details of how the birth of your child will go down is a moment most pregnant women play out in their head during the course of their pregnancy. As mystifying as it can seem, once you are the one who is pushing a baby out of your vagina, you start to consider this scenario with a little more detail than ever before. But not all sources are reliable. Even though modern medicine and childbirth have come a long way, there are still some myths about vaginal births that need busting.
You can thank television and movies for perpetuating most of these falsehoods about childbirth. The way women go into labor and babies are "born" on the big screen is far from what the real delivery room looks like. Often over-exaggerated and commonly made comical, these type of scenes are meant for entertainment, not education. Because of this misrepresentation being portrayed over and over, it's easy to think that birth goes only one way. But vaginal births are a different experience for every pregnant woman, and there is no set of rules that applies to all their deliveries.
If you've been worrying you're going to make a spectacle of yourself when you're water breaks, don't sweat it. That's just one of the seven myths about vaginal deliveries that you can erase from your memory now.