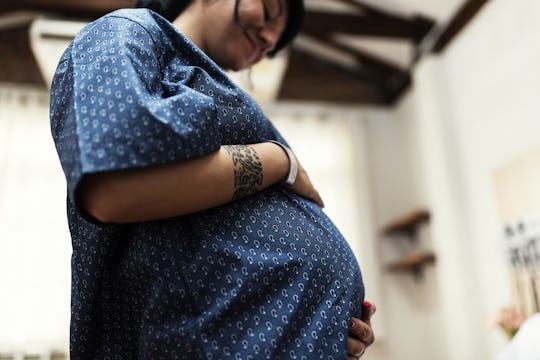 Rawpixel.com/Fotolia
7 Myths About Your Water Breaking That You Should Definitely Ignore
There's a lot of misconceptions, and ideas based on those misconceptions, about the beginning stages of labor. Everyone has an opinion on how long to wait before going to the hospital, how to tell the difference between false contractions and actual contractions, and so on. And all that advice — good, bad, or indifferent — can impact the choices a woman makes once her labor begins. So it's best to know the myths about your water breaking way before your labor and delivery show gets on the road, so you can separate fact from fiction and make the best possible decisions for you and your soon-to-be baby.
Of all the things you might've heard about your water eventually breaking, the most notable and false is that once the water breaks, the baby is coming out within minutes, if not seconds. Thanks to television and movie depictions, this ideation is accepted as truth. But according to Today's Parent, it can take contractions anywhere from 12-24 hours to begin once your water breaks. So for most women, their childbirth experience will be nothing like the stories depicted on screen Dr. Allison Hill, co-author of The Mommy Docs' Ultimate Guide to Pregnancy and Birth tells Parents that expecting mothers and fathers shouldn't "reach for your hospital bag just yet" when a pregnant woman's water breaks, saying, again, that active labor could still be a day or two away.
And there are other misconceptions about your water breaking that every pregnant woman should know, too, and then completely ignore.