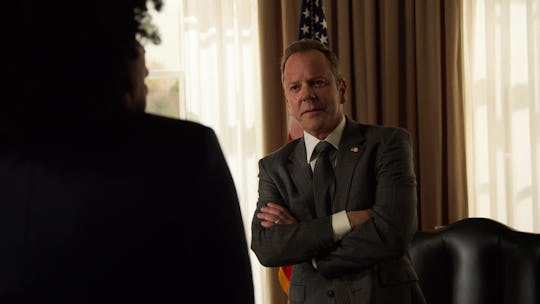 Netflix
7 Netflix Shows To Watch On The 4th Of July & Get Your America On
Most people plan their Independence Day celebrations around food, family, and fireworks. But when the festivities are over, wouldn't it be nice to sit back, relax and watch something patriotic? Luckily, Netflix has plenty of content that you can add to your watchlist for the holiday. So grab a slice of apple pie, cozy up on your couch, and check out these Netflix shows to watch on July 4th.
From documentary to fictional series, Netflix has a great variety of patriotic shows in their current catalog. If you want to learn more about great historical American moments, you can check out docuseries like Ken Burns: The Civil War or Untold History of The United States, and if you just want to catch a laugh, you can catch a few episodes of Patriot Act with Hasan Minhaj or Historical Roasts. The streamer also carries some classic American films like All The President's Men and Lincoln, along with some great war movies, including The Hurt Locker and Black Hawk Down.
So, no matter what you're in the mood for — dramatic, funny, or inspiring — here are some great shows to watch this Fourth of July while you celebrate the US of A.