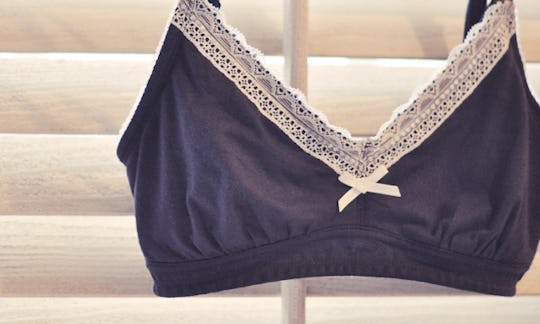 7 Nursing Bras That Will Change The Way You Breastfeed
Like most aspects of motherhood, breastfeeding is an art that requires a lot of practice and repetition to get the hang of. As a mom who has exclusively breastfed two babies, I'll be the first to tell you that breastfeeding can be as difficult as it is worthwhile. But in the spirit of sisterhood and helping a fellow mama out, I'll let you in on a little secret: One of the best things you can do for yourself is find a few high quality nursing bras.
Here's why. As you nurse you're little one, you'll find that the girl will undergo their fair share of changes. Some are welcomed. I personally went up a whole cup size, so there is hope for my fellow moms who aren't as "endowed" as others. But there are the unwanted changes, such as nipple soreness , outgrowing all of your regular bras, and feeling about as sexy as, well, a cow. So finding a nursing bra that is not only designed for what you will be spending a lot of time doing but will help ease a lot of the not so fun parts about breastfeeding is money well spent.
The best part is you won't sacrifice the sexy factor for comfort and convenience. So for any mom looking to amp up your breastfeeding-friendly lingerie,here are a few nursing bras that will change your life for the better. Trust me, your baby and boobs with thank you for it.