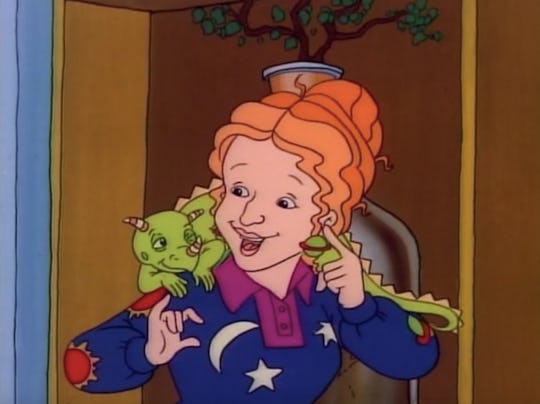 Scholastic Entertainment
These TV Teachers Will Make You Want To Go Back To Class
School might be on your mind as you prepare to send your kids back to the classroom come September. Maybe it has you thinking of your own favorite class again, or the teacher who opened to your eyes to new ideas. Teachers have a profound impact on the children who pass through their classrooms, but that's not limited to real life. Teachers from television can inspire as well, which is a point proven by 7 of the best TV teachers. Revisit each character (and the many lessons they imparted) just in time for your children to head back to school.
There have been plenty of terrible teachers on TV. I would not want a lecture from Walter White or a serenade from Mr. Schuester, no matter how angelic the vocals. I idolize Viola Davis as much as the next, but Annalise Keating's lessons on evading murder charges are not exactly the most ethically sound. Compelling and complicated teachers abound on TV, but the impression they leave on their students isn't always the most positive. Luckily they have just as many well-meaning counterparts who relish the job they've taken on. The teachers on this list are interesting characters, but they're also the kind of people you'd be happy to see standing at the front of the class.
Here are 7 TV teachers who range from pretty great all the way to the best of the best.