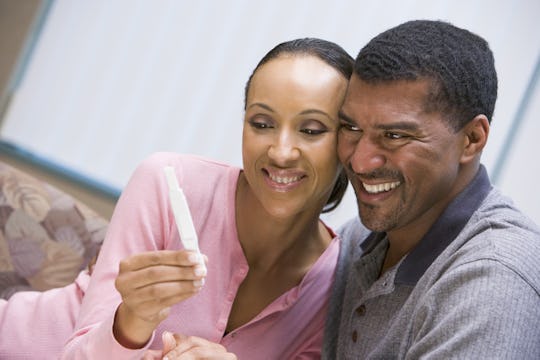 Monkey Business/Fotolia
7 Old Wives' Tales About Getting Pregnant That Are Actually True
When it comes to the "rules" about getting pregnant, some might sound kooky while other might be eerily on point. Yes, there are many old wives' tales about getting pregnant that are actually true.
Heck, there are plenty of medical myths that are actually true. Back when your grandma (she counts as an old wife, I'm assuming) told you to "eat an apple a day to keep the doctor away," she was actually right. According to a study in the 2013 United Kingdom, people who ate an apple a day (not just any fruit, an actual apple) had fewer heart attacks and strokes than people who did not consume this fruit.
It should be noted that a lot of these so-called "old wives" were also doctors and childbirth experts. For example, Mental Floss highlighted the work of Dr. Josephine Baker who was appointed as city health inspector in 1901. She went on a crusade to improve prenatal care and child health practices. Because of her efforts, childbirth became a lot more safe for women, and infant fatalities decreased.
Wondering what else the old wives might have been right about? Particularly when it comes to getting pregnant? The following are a nice selection of old wives tales about getting pregnant that are actually true.