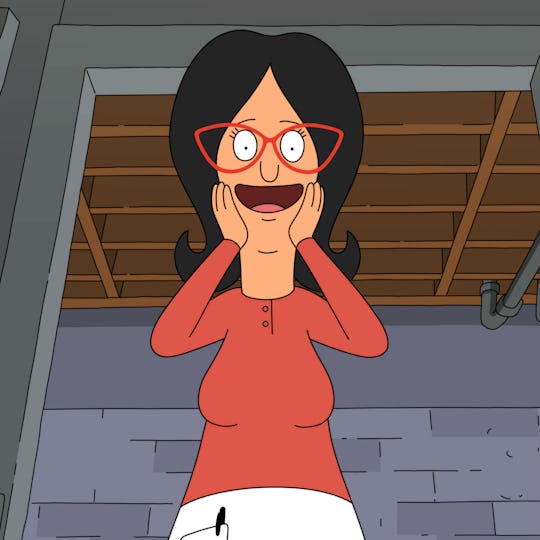 7 Parenting Lessons From Linda Belcher That'll Make You Feel Alright About Motherhood
If you're not familiar with the hilarious animated show Bob's Burgers, here's a little crash course. Bob and Linda Belcher run a family-style burger restaurant obviously named Bob's Burgers. Living somewhere in the vague northeast region of America, Bob and Linda are raising their three children: Tina, the fan-fiction loving teenager, Gene, the fart-obsessed middle son, and Louise the mischievous youngest daughter. As with most animated series, the family usually gets into all sorts of crazy shenanigans, and more times than not, the day is saved by kooky Linda's best parenting moments. Though the restaurant isn't super successful and they encounter their fair share of challenges, they always seem to find their own uniquely happy ending.
For a fictional television character, the matriarch of the Belcher family is surprisingly relatable to many women. Dealing with her stressed husband, rowdy and sometimes troublesome children, catastrophes at work, and trying to find a little "me time" through it all, Linda is just like most moms. Everyone has their favorite character, and though many identify Tina Belcher as their spirit animal and animated twin, I've always loved the sassy personality of Linda. If you want to spice up your mom style and add a little Linda to your life, check out some of her best parenting lessons.