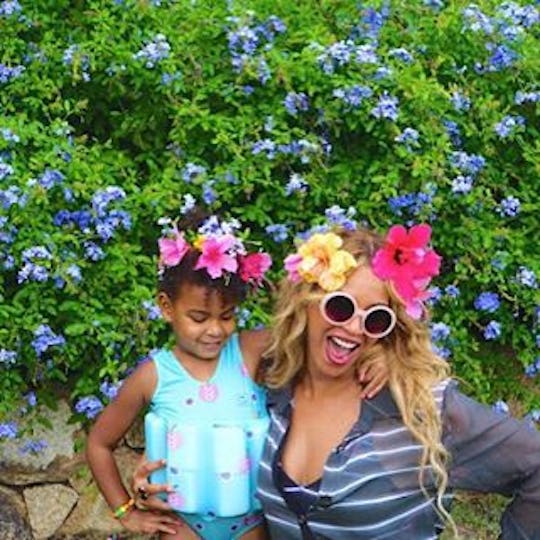 7 Parenting Lessons To Take From Beyonce, One Truly ***Flawless Mother
Beyoncé Knowles is one of the most famous entertainers in the world. She's a powerful singer, half of a legendary power couple, and, as we learned via her most recent album, a staunch feminist. But more recently, Beyonce has taken on her biggest role today — mother. As a loving and devoted parent to Blue Ivy Carter, there are plenty of parenting lessons we can learn from Beyoncé.
Amid a colorful Instagram feed of glamour shots and incredible concert stills, adorable and tender photos of Beyoncé and her daughter give us a glimpse into her life as not just a performer, but a mother, too. Her journey through motherhood has made her more down-to-earth and relatable, in that no matter who you are or what kind of crazy successes you've had, there's still a lot to share about what it means to be a mom. We've been able to learn a lot from her work so far, as based on her onstage persona, she's an inspiration, encouraging women everywhere to be strong, proud, and independent. (I mean, who other than Beyonce would sample a TED talk on female empowerment in a song, right?) Now, here's what she's taught us about how to raise a kid, ***flawlessly.