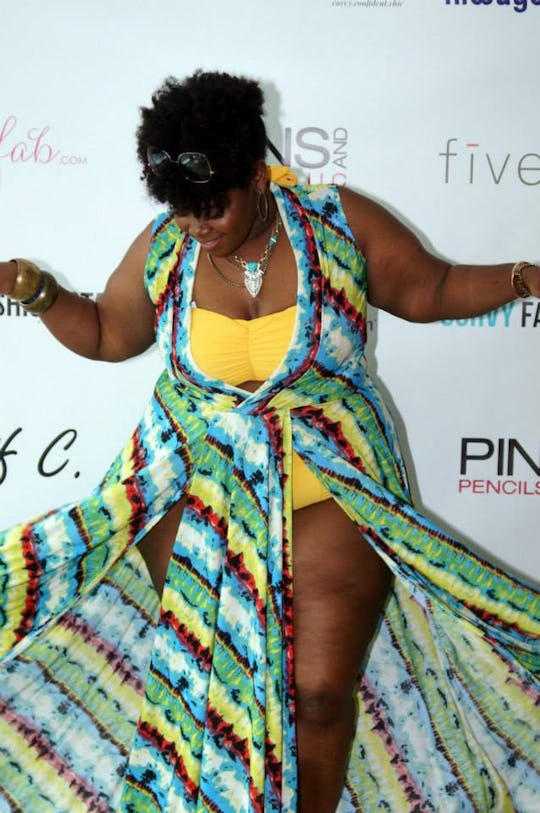 Courtesy of Pepper M. Martin
7 Plus Size Bathing Suit Rules You Never Have To Follow
Not to say I have problem with authority or anything like that, but I have a huge issue with fashions rules. Especially those rules casted upon plus size women and the plus size fashion community. With so many preposterous "what not to wear" rules created by the so called industry authorities, wearing what makes you smile seems more like a crime. I guess you can lock me up now because the weather is warming up, the beach is calling my name, and it's time to break some plus size bathing suit rules that you shouldn't have to follow to begin with.
There are so many ways to work around the rules of plus size fashion, and swimwear is just another category plus size women are knocking down and flawlessly dominating. I mean, just look at Miss Ashley Graham, who can effortlessly rock a gold lame two-piece. Although I may not have the stylist and cash like Graham, I can surely have her confidence when I walk along the sand.
In my mind, there's only one rule to follow when it comes to bathing suits — wear the bathing suit that makes you smile. But you're bound to be bombarded with ridiculous rules over the summer. So here are some plus size bathing suit rules you should throw out this summer, along with your expired sunscreen.