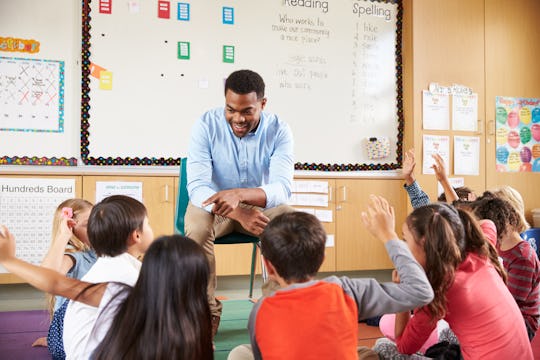 Monkey Business/Fotolia
Here's What First Grade Teachers Really Want You To Ask On The First Day Of School
Dropping my daughter off for her first day of first grade was terrifying. Yes, she'd been through pre-K and kindergarten, but first grade just feels so real. She was excited and happy, and I was remembering my own stern first grade teacher who scared the mess out of me. I didn't know the questions to ask your kid's first grade teacher, and I felt unprepared at best. Now I know better, and as my kids continue through their schooling career, I feel better equipped to communicate with my kids' teachers and staff at the school.
According to recent research, first grade is a period of transitions that is crucial in the development of your child's ability to learn in new modalities and with new methods. It concretizes the educational routine, which opens your children up for much learning because having routines makes things more streamlined and easy for your child, noted the Public Broadcasting System (PBS). The study also noted that literacy is key during first grade, and that it is often a predictor for future success. If your child can effectively manage the processes of reading, they're more likely to thrive in language arts further along in their educational journey.
That's why I asked three first grade teachers (or combined-grade teachers) to tell me what the questions to ask your kid's first grade teacher on the first day of school.