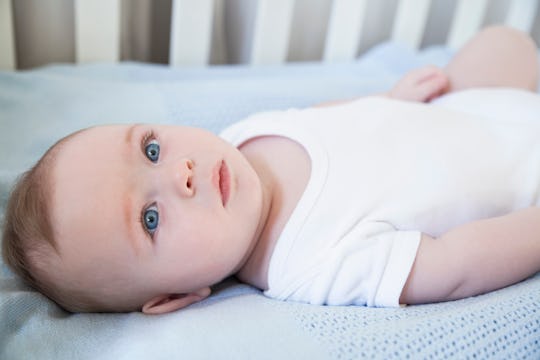 Image Source Trading Ltd/Shutterstock
7 Questions To Ask Your Pediatrician About Sleep Regressions, Besides "How To Survive?"
Sleep regressions are like the pop quizzes of parenting. Just when you think you've got a good thing going, your entire schedule (along with everything you thought you knew about your well-behaved baby) is thrown off track with constant wakings and refusal to sleep. They happen to every baby with varying degrees of "severity," but, like pop quizzes, they're always inconvenient no matter how prepared you think you are. If your baby is on track for a sleep regression (the first usually hits at about four months) there are some questions to ask your pediatrician about sleep regressions that might help you do more than just survive it.
Although sleep regressions are unpredictable by nature, talking to a professional, who has likely seen more than a handful of babies just like yours experiencing the same thing, can help give you some clarity and direction. You can't really do much to prepare for a sleep regression, but your pediatrician can at least tell you what to expect (no sleep) and when to expect it.
Think of the doctor visit like your extra credit to prepare to the inevitable test your parenting skills will go through when you baby experiences a sleep regression.