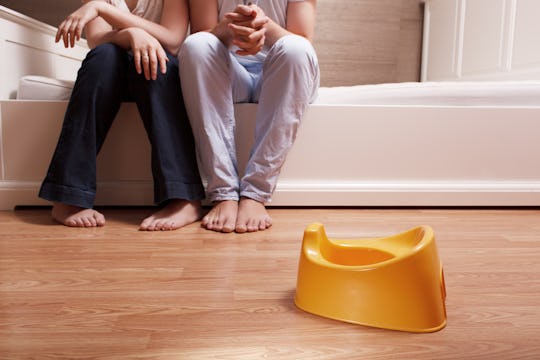 danr13/Fotolia
7 Questions You Should Ask Your Pediatrician About Potty Training
Potty training is a major milestone in your child's life. But before you can celebrate by ditching all of your diapers for good, you'll undoubtedly run into a few bumps in the road. Your child's pediatrician can be a great resource to help you answer some of the questions that have you scratching your head. If you're in deep doo doo, you need to know the questions you should ask your pediatrician about potty training.
If it seems as if your child is the last toddler on the planet walking around in diapers, you can breathe easy. As Parents mentioned, rather than worrying that your child be trained by a certain age, parents should wait until the child is interested in potty training and ready to learn. Your child's doctor can help you assess your child's readiness to begin potty training, help you determine the best training techniques, and answer your questions about bed wetting and constipation.
One of the most important things to remember about potty training is that every child is different. Although some will learn to go in a weekend, others will take a lot longer to get the hang of things. As the parent, you should remain patient and anticipate setbacks. And when you finally ditch the diapers for good, you and your child will be able to celebrate.