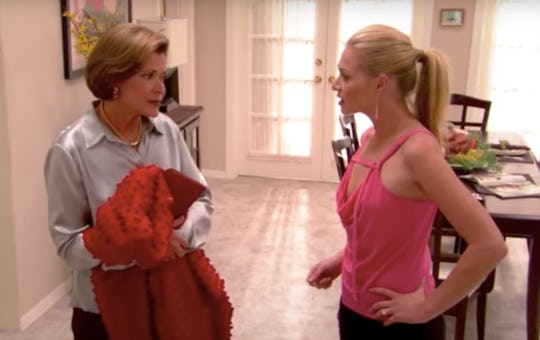 20th Century Fox Television
7 Questions You Should Never Ask Your Mom Unless You Want A Fight
Whether it was arguing over having ice cream before dinner or taking the resident "bad boy" to the prom, you and your mother have probably been fighting for some time. And as you got older, the subject matter may have become a little more serious,and the fights a little more intense. Now that you are a parent yourself, you understand why it's often best to keep the peace with your mom. Which is why there are some questions you should never ask your mom unless you want a fight.
You may think your squabbles with your mom are silly, but there could be a larger issue at hand. According to Vox, mothers and daughters are often have conflict because a mother's need to protect and a daughter's need for acceptance put them at odds. She thinks her advice is for your own good, while you see it more as a personal attack. Adidtionally, as HuffPost noted, mother-daughter conflicts often arise because of changes in gender roles over the last few generations. You and your mother may not always share the same views because the issues of your time give you different perspectives. Although neither of you is necessarily right or wrong, you may have the same stubborn gene that forces you to stick to your guns.
If you'd rather spend less time arguing with your mom, you may have to do your part by being the bigger person. You may not be able to change much about your mother's personality, but you can change how you react to some of the things she says and diffuse some of the tension. As Women.com advised, rather than letting something you don't like cause you to explode, keep your cool and try to find a way to diffuse the situation.