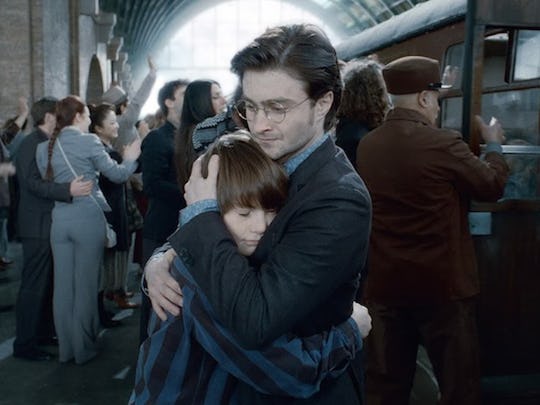 Courtesy of Warner Bros.
7 Reasons Albus Severus Should Be A Slytherin, Despite His Gryffindor Roots
As the release of Harry Potter and the Cursed Child draws near and anticipation grows, the more fans start to speculate on what is going to happen. A big question buzzing around is which house will Albus Severus, Harry Potter's youngest son, be sorted into. Will we be seeing inside the walls of Gryffindor again? Or will the young Potter boy be sorted into Slytherin? After reading around a few forums it's easy to start coming up with plenty of reasons Albus Severus should be in Slytherin. I even have to admit to being peculiarly interested in seeing what Slytherin is all about especially from inside and what better way than seeing it through the eyes of Albus Severus Potter?
In all honesty, the house is portrayed in the worst light and it's members are sometimes looked upon like monsters. Well, at least from Harry's point of view. But it's not like Hogwarts would purposefully create a house dedicated to creating evil Witches and Wizards. I think it's about time J.K. Rowling showed the house a bit of love and compassion. My personal preference? I'd like to see him in Ravenclaw, but that's just house pride coming through. But for the sake of the story, here are seven reasons Albus Severus should become a Slytherin.