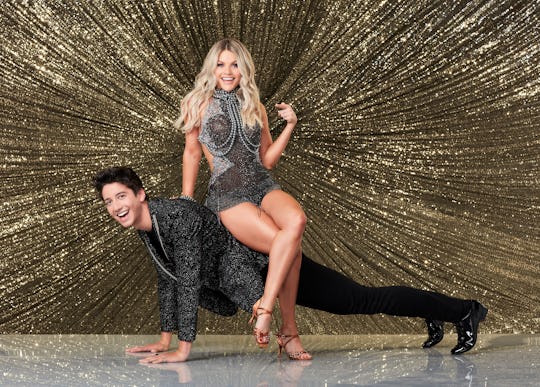 ABC/Craig Sjodin
This Dark Horse Candidate Is The One To Beat On 'Dancing With The Stars'
In all honesty, when it comes to Dancing With the Stars, I'm a die-hard Grocery Store Joe (Amabile) fan. I'm acutely aware he has zero skill, and I don't care. But if I were to call the winner here and now — especially after Monday night's episode — I have to deviate (sorry, Joe) and it's not towards who you think I'll say. Actually, I have some pretty firm reasons Milo Manheim will win on DWTS alongside pro partner Witney Carson, and it pains me slightly to admit it.
Sure, there have been other standouts. If Milo doesn't win, I'm calling Juan Pablo and pro partner, Cheryl Burke. This pair has also been consistent with high scores week after week. And like Milo and Witney, they haven't been in jeopardy of going home (i.e. they've been safe every week). However, it's clear people want more of Alexis Ren and pro partner, Alan Bersten — especially after Alexis admitted to having feelings for Alan. She's already been a frontrunner with her background in ballet, but I can't help but wonder if the "showmance" aspect will be the pair's downfall. With that said, I thought Mary Lou Rhetton could've been a contender, too, but that's what I said about Tinashe and look how things turned out for them. Take my prediction with a grain of salt because if I could call it without bias, I'd give good, 'ol Joe the Mirrorball for no other reason than he's trying so hard.
The truth is — if you're paying attention — no other Season 27 cast member has what Milo has. Let me break down why, despite the competition, I think Milo will win.