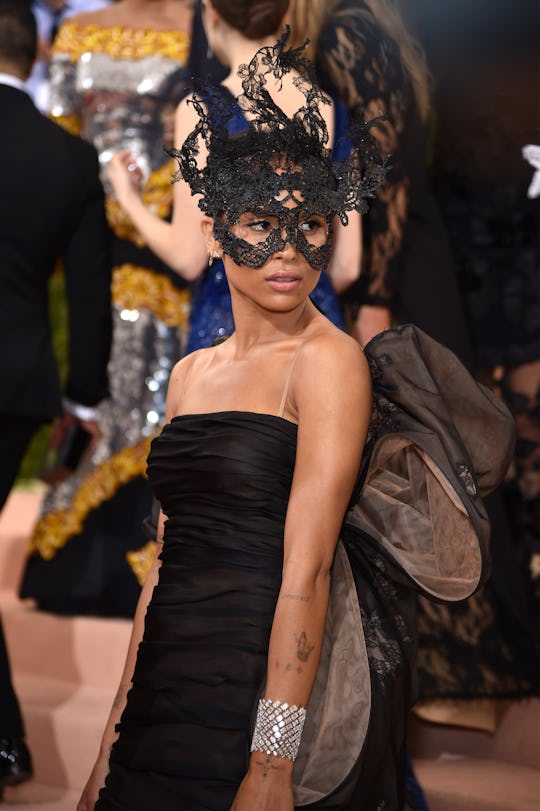 Dimitrios Kambouris/Getty Images Entertainment/Getty Images
7 Reasons Not To Be Embarrassed About Liking Role Play
With the current state of affairs, everyone can use a little break from reality now and again. One way to get yourself out of the real world and inside your wildest fantasy is to role play in bed. And before you throw me judgey eyes, you should know the days of role play being considered "freaky" are long gone. In fact, reasons not to be embarrassed about liking role play include your higher state of enlightenment.
Not only is consent hot AN, but planning an intimate fantasy where you and your partner set some ground rules is hotter. And role play doesn't mean you think your partner is boring, or that you're unsatisfied with your sex life. If you like role play, you're probably a former theatre nerd, gamer, or are really, really into dress-up. Or maybe you're creative in every way possible, from the way you order your burrito to the way you like your sex.
No matter which way you take the horizontal tango, always remember that sex is about getting off. And I don't mean having an amazing orgasm, though that's awesome too. I mean letting go of all the judgment and self-analysis and critical thinking women like me are so prone to. Sex, especially role play sex, is a time to be true to yourself while letting your body indulge in complete pleasure. Never be embarrassed about how you like it. And, if role play is your thing, you've got these things going for you.