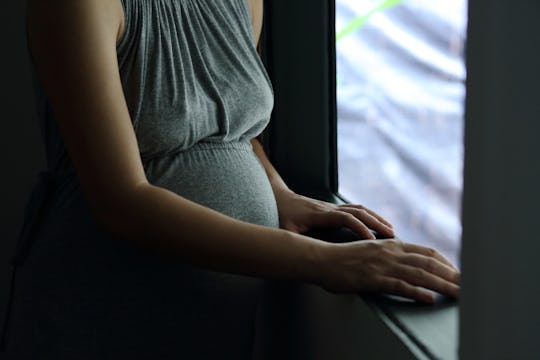 DN6/Fotolia
7 Reasons The Emotional Pains Of Pregnancy Are So Much Worse Than The Physical
Pregnancy is so much more than growing a baby, then bringing that baby into the world. Yes, there are a lot of physical nuisances that go along with gestation, like swollen everything, heartburn, and loss of breath. But the reasons why the emotional pains of pregnancy are so much worse than the physical are undeniable. Mental pains can far outweigh any hypertension or temporary asthma or lingering nausea. Emotions can't always be controlled, whereas physical symptoms can, usually, be alleviated almost all of the time.
My pregnancies were pretty painful, and that pain didn't subside at any point during the 40 weeks (more or less) that my body did the work of growing a human being. If there was a pregnancy symptom on the books, I had it. From the typical morning sickness to leakage of amniotic fluids, pregnancy had it in for me. Big time. But if I'm being honest, I have to admit that I'd take all of that, and then some, over the emotional strain pregnancy put on me. Hormonally, I was a wreck. And aside from the emotional highs and lows I had anxiety and a lingering depression.
I could explain my physical pains. They were obvious to anyone who so much as looked my way. There was proof I hurt in the places I said I hurt. But you can't see emotional wounds. The ones that are deep and sometimes unexplainable. I could cry about something insignificant and blame it on the hormones, sure, but what about the times, especially near the end of the second pregnancy, when I became so terrified of losing the baby that my anxiety became unbearable? Telling me to "calm down" was like slapping a bandaid on a sucking chest wound.
Pregnancy can be frustrating enough when you consider the physical pains, but there are more than a few reasons why the emotional pains are so much worse. We, as a society, must start to acknowledge the emotional labor women go through when pregnant, way before the physical pains of labor actually begin to take hold.