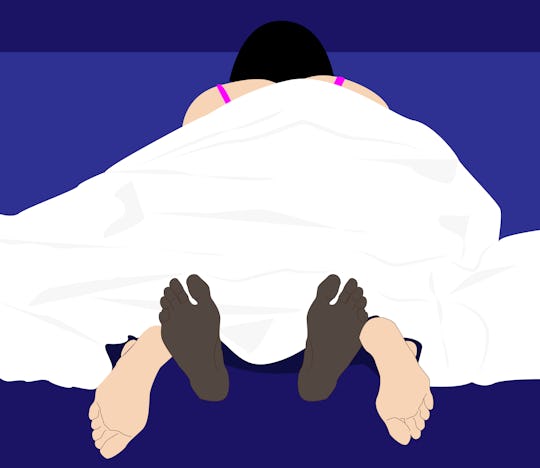 Liz Minch/Romper
7 Reasons To Have Maintenance Sex
Sex in a long term relationship can be like a candy bar: sometimes you feel like a nut, sometimes you don't. After you've been together for awhile, the hot and steamy romps of your first months together taper off in frequency, and — if you're being honest — can sometimes feel like a little bit of work. Let's face it, you and your partner aren't both going to always be feeling tingly at the same time. But even when you're not in the mood, the reasons to have maintenance sex can be appealing for more reasons than one.
You may be wondering why on earth you should muster up the energy when you're just not feeling it. But maintaining your sex life is good for your health, your partner, and your relationship. So how much is enough to keep things on the up and up? Although each situation is unique, according to Today, when couples have sex less than once a week, their happiness declines. Enter maintenance sex. Making time for sex can be important in strengthening your relationship as well as keeping your mental wellness in check.
For a good look at how to stay connected, consider these seven reason to have maintenance sex even when you'd rather be sleeping.