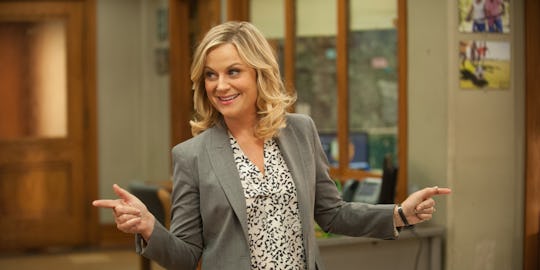 7 Reasons You Absolutely Shouldn't Feel Guilty For Going Back To Work After Having Kids
Regardless of the way you structure your balance between work and kids — home all day every day with the littles, a proud workaholic who often loves from afar, or something in between — parenting comes with guilt. It just does. We feel guilty about how much time we spend with our kids and how much time they spend with other kids. We feel guilty about the books we read to them when they're little and the types of books they read when they're older. We manage to claim guilt for everything from the food that goes into their stomachs to the lower back tattoos they might potentially get in ten years if we don't monitor their every move. Everyone jokes that moms are so masterful about weathering so much guilt because we're the ones who are putting it on ourselves, which is mostly true — we are the biggest sources of the guilt we suffer under, but we are far from the only source. And even when it comes to our self-guilt, well, it only speaks to the impossible, no-win messages we've been taught from birth about who mothers are supposed to be, and what they're supposed to do. And in no area do these guilt-inducing expectations and stereotypes rear their horrible head more than our professional lives after becoming moms.
You know the score by now: If you choose to have a job outside the home after having a kid, you're being a neglectful mother and your kid will suffer endlessly because of your "absence." But if you decide to forgo a career and be a stay-at-home mom, then not only are you ~lazy~ but you're a ~very bad feminist~ who is setting a terrible example for your child in terms of gender roles, and what women "should" do (plus did I mention that you're lazy? Because being a stay-at-home mom is so easy?).
Since I've become a mom, it's been remarkable to me how often I've had to justify my choice to work with, "Well, my child is quite accustomed to having a roof over her head so I thought I'd keep providing that." The reality is, every parent has his or her own method and madness – we all do things differently and no one can make these decisions for us. So, who cares what I choose to do with my parenting? Here are a few reasons you shouldn't feel guilty for going back to work after having kids: