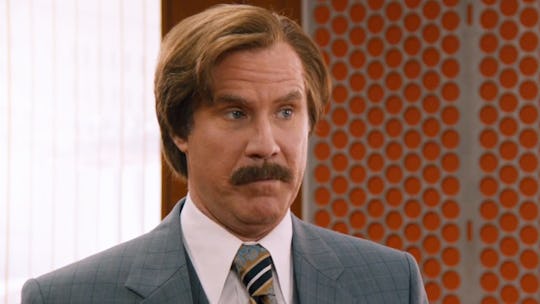 7 Reasons Your SO Should Do Movember This Year, Other Than It's An Amazing Cause
November is here, which means a influx of flannel, scarves, and, for some men, mustaches. For many men around the world, November marks the bring of Movember, a month-long charity initiative where men grow facial hair in an effort to raise awareness and money for men's health. More specifically, testicular cancer, poor mental health, and physical inactivity. Now in its 11th year, Movember has become a part of the autumnal vernacular, along with PSL and blarf. 
So how did this cultural phenomenon come about? Well, Movember began in 2003 on the other side of the world: Melbourne, Australia. According to the official November Foundation website, the charity began idea more as a fun idea between two friends, Travis Garone and Luke Slattery. The men decided to try bring the mustache back into style with a 30 day no-shave challenge, and convinced a group of their bros to join in on the experiment. 
But when this group of Aussies realized the ability their unprecedented facial hair had to start conversations, they decided to use its powers for a greater good. In 2004, the team created the Movember Foundation, raising $40,851 which they then donated to the Prostate Cancer Foundation of Australia — the largest single donation the foundation had ever received.
By 2007, the United States was on board, and in 2009 Movember USA obtained official charity status. Since its start in 2003 until last year, Movember has raised $649 million, funded 832 men's health projects, and spread to 21 countries. Wow!
So, why not convince your significant tother to get in on the mustache-growing action? The main reason he should participate in Movember is obvious: to be a part of this awesome charity. But in addition to the charitable aspect, there are other reasons you can give your man to inspire him to go shave-free this month. From cutting costs, to health benefits to the just plain awesomeness of rocking a 'stache, here are seven additional reasons your guy should participate in Movember this year.