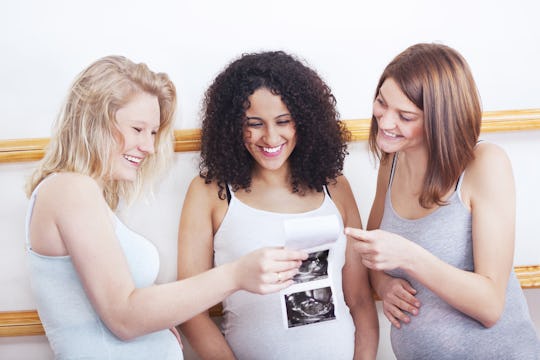 Fotolia
7 Secretly Hurtful Things All Moms Have Said To Other Moms At Some Point
Sadly, it took no time at all for me to experience mom-shaming; usually from other mothers who decided to birth differently or parent differently than I did and do. While some of the judgment was blatant and obvious and clearly intentional, there were other instances that weren't as clear-cut or apparent. As a new mom, you learn to recognize the secretly hurtful things all moms have said to other moms at some point and, if I'm being completely honest with myself (and you), there have been times when I have been unintentionally oblivious to the negative impact my words have had, too.
It's difficult to be completely aware of how everything you say impacts everyone you say it to, but it is worth the constant effort to remain vigilant and aware. Motherhood is difficult all on its own, without silent judgements and hidden hatefulness, packed into sentences and wrapped in conversations that would — at a quick glance — seem kind. Mothers owe it to one another, and themselves, to be conscious of all the secret ways we may be hurting one another so we, you know, don't.
If you've said the following things, don't beat yourself up. I can guarantee you, you're not alone. If these things have been said to you, I'm sorry. Try to remember that while your reaction is completely valid, the mom who said these things probably wasn't aware of just how hurtful she was being.