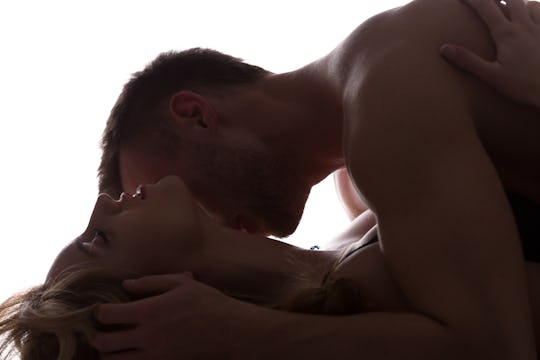 Photographee.eu/Fotolia
7 Sex Positions If He's Big, So You Don't Have Too Much To Handle
Can you have too much of a good thing? Well, ask a lady whose SO is rather endowed. Sometimes this blessing can make the logistics of sex somewhat difficult. But you can certainly try out some sex positions he's big, because this is one challenge that is worth taking on.
If you're with a real-life Mr. Big, it can make certain positions tricky, if not impossible. But this is a good reason to experiment with something new. And as far as problems go, this is a pretty nice one to have. After all, you've managed to find a somewhat-mythical sex partner in the wild. It's the sort of non-problem that is nice to have.
And don't worry: you don't have to be a contortionist to pull off any of these positions. They're just easy variations of your typical skill set. Of course, the magic ingredient in all relationships is communication, so as long as you and your SO are on the same page, you can't really go wrong. As long as he's considerate about taking it easy when appropriate, you will definitely find a few positions that benefit you both. Just try not to brag about him too much to your friends.