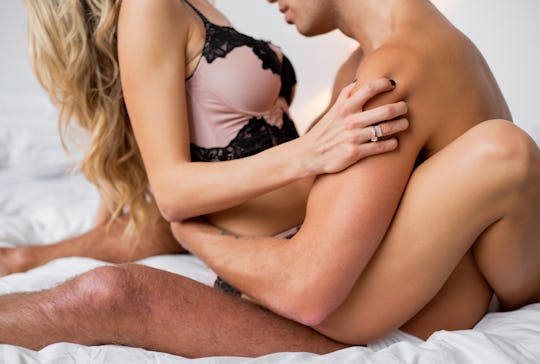 Kaspars Grinvalds/Fotolia
7 Sex Positions If You Have A Bad Back
Sex can be a lot of fun, but it can lose its appeal when you have a bad back and certain positions do nothing but exasperate your problem. Luckily, there are a number of sex positions to try if you have a bad back that will keep you comfortable while doing the deed.
Oddly enough, a number of these positions are research-based. In 2014, The Washington Post reported on research done at the University of Waterloo in Canada that looked into back-friendly sex positions. After a lifetime of believing that spooning was the only position, lead author of the study Natalie Sidorkewicz decided to seek the real answer.
"Spooning had previously been considered a one-position-fits-all for both men and women with back pain," she told The Washington Post. "That ignores the fact that there are different kinds of back pain triggered by different kinds of movements."
For those with back pain, the main thing to understand is that there are actually two types. Those who are "flexion-intolerant," who experience pain when they touch their toes or sit for a long time, and those who are "extension-intolerant," who might experience pain by lying on their back or stomach. But no matter which type of pain you or your partner may suffer from, here are seven sex positions that work for those with a bad back.