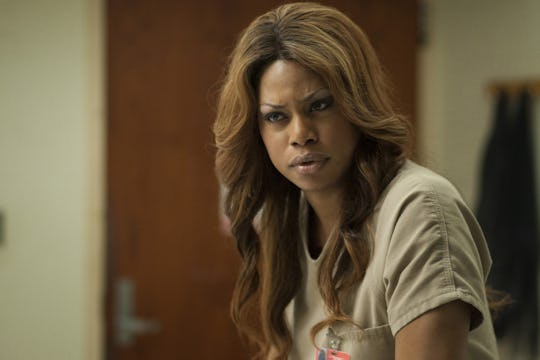 Netflix
7 Sex-Positive TV Characters That Are Paving The Way For Women
Television shows have come a long way in recent years in terms of their portrayal of sexuality. No longer just served up for titillation, the characters' sex lives are often presented in a more realistic light that captures the complexities and joys of everything from a one-night-stand to a long-term relationship. A recent crop of explicitly sex positive TV characters who are strong and self-possessed has really challenged the often-negative depiction of sexuality in the media.
These characters embrace sexuality in all its forms. Whether they're having sex with men, women, tons of people, or no one at all, they have an open, no-shame approach to sexuality that's refreshing. So if your Netflix queue needs a little sexing up, then these shows can fulfill that need without any judginess. Sci-fi, superhero, and comedy shows are all represented, as well as intense dramas (and a modified telenovela).
With picks that range from the late '90s to current series, these shows run the gamut in terms of genre, but they all have one thing in common: a positive (and often realistic) portrayal of sexuality that doesn't marginalize or shame the characters. Caution: there may be some slight spoilers ahead. I'd hate to ruin a beautiful plot twist from Buffy for anyone, even if the show did wrap up over a decade ago.