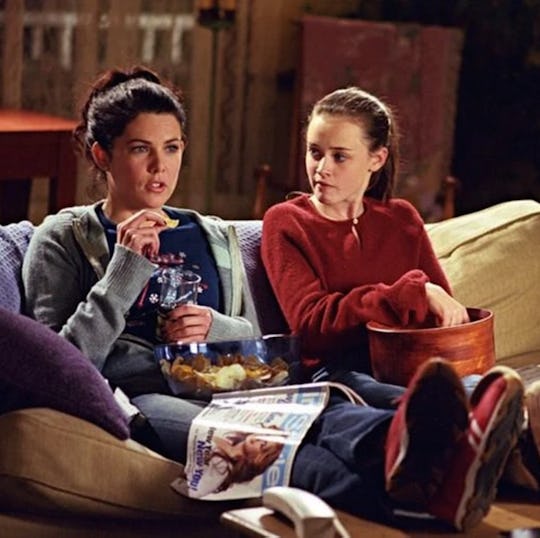 7 Signs You Are Exactly Like Your Mom (And You're Not Mad About It, Honestly)
As I got into my car to pick my kids up from preschool, I dialed my phone and put it on speaker, as was my habit. My mom picked up after her two rings, as was her habit. Over the years I've found different places to work calling mom into my routine — between classes, after work, during my kids' nap time. We never discuss the near daily phone call as "a daily phone call" because there's never a sense of urgency or obligation (the closest we'll get is to say "I'm sure I'll talk to you soon" toward the end of the call), but that's exactly what it is.
Her: It's my baby!
Me: Hey mommy! I'm working on an article.
Her: About?
Me: It's about realizing you're your mother.
Her: I'm not my mother!
Me: Duh. No, but I'm you.
Her: Oh. Haha! Yeah. You are.
Me: Obviously. Anyway, here's where I'm having trouble…
Her: Okay…
Me: How did we come to realize we were basically the same person? Like… when?
Her: Ummm… Hmmm…
Me: Right?! It's hard!
Her: Yeah. It wasn't really a series of realizations. It's just… always been that way.
Indeed it has. Now my mom and I are not exactly the same. There are, in fact, distinct and radical differences between us. For example, if I could dress entirely in Alexander McQueen gowns (which I cannot because I'm sort of poor, at least compared to the people who could own a massive closet full of couture gowns) and impractical shoes all day, I would. My mom considers fabric that touches her skin to be "uncomfortable and too tight." My mom's house looks like the Weasley's house from Harry Potter: very cozy with random whimsical stuff covering every wall and hanging from the rafters (and yes, there are rafters, because she lives in a log cabin, because of course she does). If I could burn every tchochke I own, I would be excited because #miminalism. I like being the center of attention; my mom often winds up the center of attention (she has a personality that naturally just attracts people to her), but she doesn't seek it out. But, on the whole, our differences are largely cosmetic — at our core, we are the same.
A lot of people I know who admit to being their mother feel this only happened once they themselves became moms, which I think is a bit of a different phenomenon. Realizing you've become your mother is more common to the point that I think it's probably uncommon to not feel it a bit once you're a parent. But me? I've always been my mom's mini-me, though our similarities have become even more pronounced since I've had my kids. Here are some ways to tell you might be your mom's clone, too...