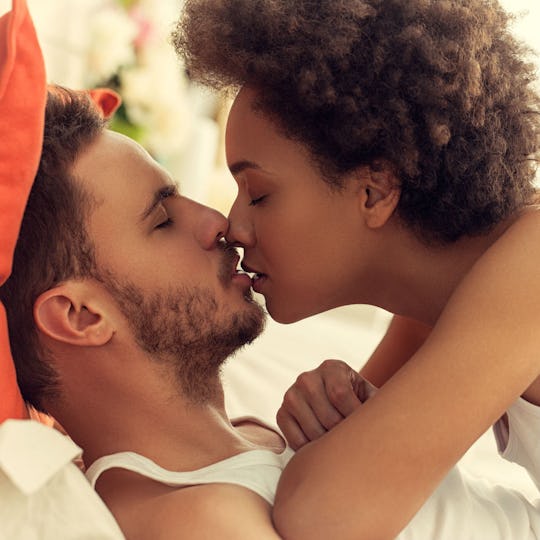 7 Signs You And Your SO Are Sexually Compatible (Aside From The Orgasms, Obviously)
What's the secret to a great sex life? Well, there might not be one magic solution to having a flawless carnal connection, but there is something that can assure you a better sex life, and that's compatibility. If you and your partner are sexually compatible, you're going to have a much easier time finding the satisfaction and fulfillment you seek in the bedroom. And so will your SO. 
So how can you know if you and your partner are sexually meant to be? The first, and most important step, is taking the time to understand yourself and your own sexual desires and needs. If you know what you like and want, you'll be better able to determine whether your partner's drives align with your own. And if they do, then you'll both understand what those things are and both be able to get what you want. 
What's important to remember is that — in these situations — not one person is right. Rather, it's a question of whether or not you are right for each other. Everyone has different expectations, limits and needs when it comes to sex, and that's perfectly OK. But when it comes to your SO, your thoughts should line up — at least to an extent. Being sexually aligned with someone is important to having a sex life that satisfies you, and having a sex life that satisfies you is important to having a relationship that makes you happy. To help you find out of you and your SO are meant to be in bed, here are seven signs that you are your partner are, in fact, sexually compatible.