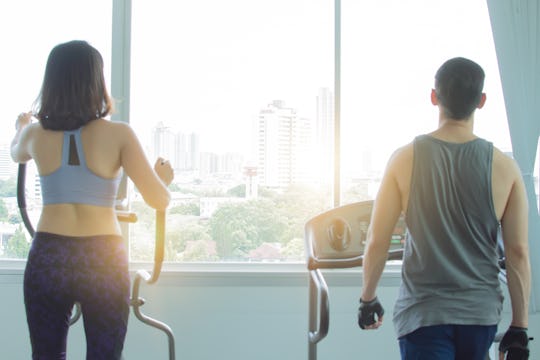 Shutterstock
7 Signs Your Partner Is Physically With You, But Their Mind Is With Their Ex
Even when both people have the best intentions, dating can still be super rough. So when you finally do click with someone, it's a drag when something is off right away, and if signs that your partner isn't over an ex are present in your current relationship, then it probably feels very off in some way or another. Even when your partner is in the same room, it might feel like their mind is a million miles away.
Really, attempting to pursue a relationship with someone who's stuck on an ex just isn't going to play out well for anyone. If "you're secretly trying to reconcile with someone while courting another, you're not bringing 100 percent to the table," said dating expert Julie Spira in the Chicago Tribune. If the new partner is knowingly trying to get back with an ex while pretending to give you the option of an exclusive relationship, well, that's not the kindest way to behave. And at the very least, the stuck partner isn't being totally honest, even with themselves.
So if these signs sound familiar, then it may be time for a serious talk with your current SO. Read on to see whether your partner may be living in the past.