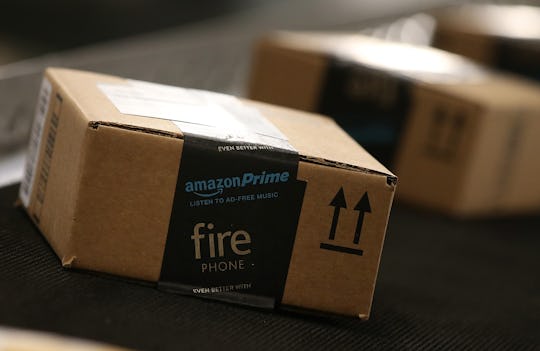 Justin Sullivan/Getty Images News/Getty Images
7 Sites That Deliver On Christmas Day, Because You've Waited Until The Last Minute
I am a big fan of containers for everything and my label maker is one of my most prized possessions (I know), but something about the holidays brings out the procrastinator in me. I have a tendency to wait until the very last minute to shop and then complain about it when I can't snag the items I need in time. Please tell me I'm not alone on this one. Anyway, there has to be a solution for people like me, right? Turns out there are a few sites that deliver on Christmas Day — or at least darn near close.
Whether you are an avid user of your Prime membership and simply need to test just how dependable it is, or you are looking for some of the season's most coveted electronics, chances are likely there's a site that can get you your goods in time for Christmas Day. Oh, and if you just aren't feeling the cooking-on-Christmas shenanigans, then I've even included an option for takeout delivery that can bring dinner to your door.
OK, but seriously — let's stop procrastinating and get to work. So, pull out your credit card and put on your most serious online shopping sweatpants. I know we can get through this together.