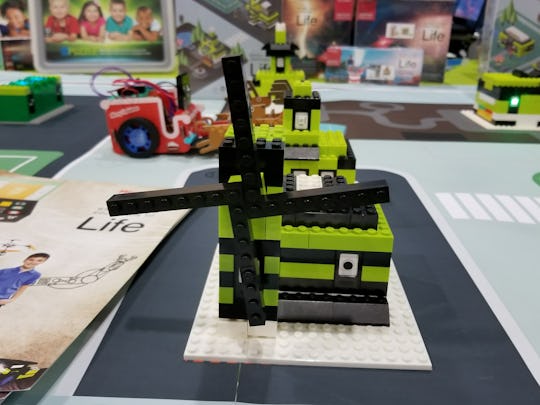 Courtesy of Mishal Ali Zafar
7 STEM Toys For Kids You Seriously Don't Want To Miss This Holiday Season
There's no kid in the world who doesn't love toys, and as a parent, you do what it takes to make your kid happy. But if you are buying toys that you know will soon be in a junk pile, it can make you weary about the purchase. What if your child's toys were actually educational, and could provide weeks of fun and creativity? Sounds too good to be true? Well, look no further than the best STEM toys for kids this holiday season that are a blast to play with, but will sneak in some secret learning time, too.
STEM toys are deservedly increasing in popularity in recent years because they introduce children to basic STEM concepts — science, technology, engineering, and math (add art in there for STEAM). And in this day and age of modern technology, it's important for kids to learn about concepts like coding and robotics, because when they are adults, these technologies will be ingrained in their day-to-day landscape.
The coolest part about some of the newer STEM toys is that they can keep kids engaged and happy while allowing them to grasp educational concepts. For a while, STEM toys were geared towards older children, but more toy companies have started making STEM toys for younger kids. Here's a list of the coolest STEM toys this year for every age group, that your kids will thank you for.