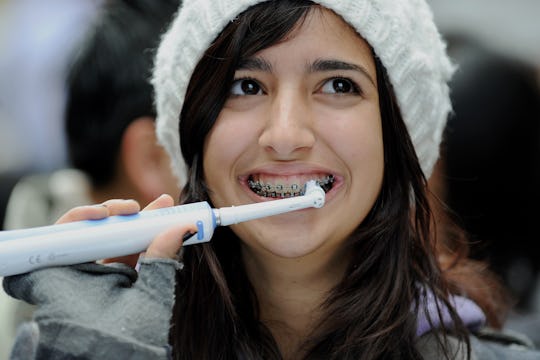 GREG WOOD/AFP/Getty Images
7 Surprising Habits That Are Making Your Breath Smell Worse
Face it, everyone has suffered from a little bad breath. Whether it was when you first wake up in the morning or after a delicious meal, there have been times where your breath has taken a massive hit. Just as your daily diets can have an effect on your bodies and breath, some of your regular habits can too. In most cases, those habits are surprising habits that are making your breath smell worse than it should.
Although having a night out to hang with friends usually seems harmless, the aftermath of consuming certain foods and drinks, and not brushing after, can truly make your breath suffer. When I was in college, I had one particular friend who kept a toothbrush with her wherever we went. It didn't matter if we were going out to eat or heading to a bar downtown, she always kept her travel sized toothbrush with her. When I asked her why, she told me that bacteria lingers and brushing does something a piece of gum will never do. Though I always thought it was kind of weird for her to brush after she ate every single thing, I look back now and realize that her breath never had a bad smell to it. Sure, brushing your teeth in the bar bathroom might not be the preference of many, but if fresh breath is on the agenda, this may be something to consider.
Take a look at these seven habits that are could be making your breath suffer on the daily.