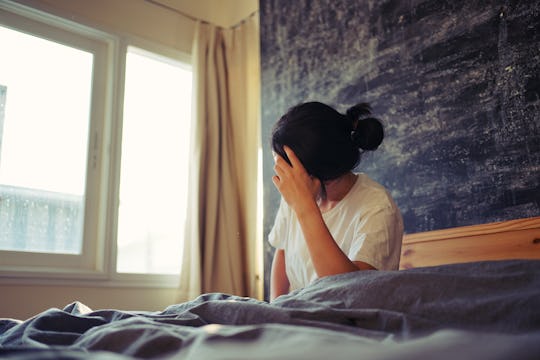 skaman306/Moment/Getty Images
7 Surprising Things That Cause Headaches & Make You Reach For The Aspirin
Headaches can range from mild inconveniences to debilitating nightmares. At their worst, migraines can make you want to curl up on the floor and scream at someone to turn off the sun. So it stands to reason that you would want to know the all the things that can cause headaches, especially the triggers that are not very well known.
Some things — such as heavy cigarette smoke or hangovers — are known headache triggers. But there are many weird headache triggers, both biological and environmental, that may surprise you. For instance, eating certain vegetables, or even venturing outside in a certain type of weather, can make your head feel all sorts of pain. Annoyingly, some pretty normal and even healthy parts of life can lead to that dreadful pounding in your brain.
Forewarned is forearmed, so learning about these triggers before they become a problem is a great way to cut down on your time spent suffering from migraines. If you suspect one of these triggers may be the real root of your headaches, it may be a good idea to work with your doctor to find a way to mitigate your headache response. And if your symptoms are particularly severe, contact a physician at once to get help.