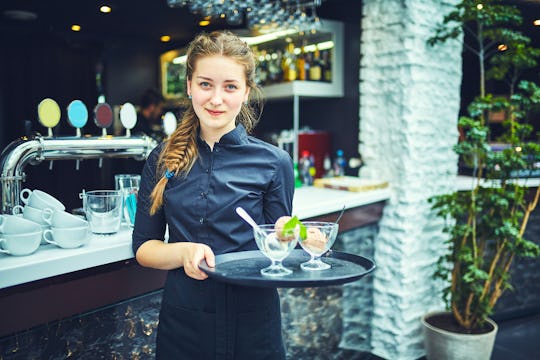 Sergei Domashenko/Shutterstock
7 Surprising Things You're Doing That Annoy Restaurant Servers
Going out to eat is a pleasure, and most diners treat their server with respect. At least, most people wouldn't dream of snapping at a server or seriously stiffing their tip. It's just rude. But there may be some surprising things you're doing that annoy restaurant servers without even meaning it. Considering the restaurant experience from the server's point of view can make the whole meal more pleasant for everyone involved.
It's a perfect time to think about these pet peeves, because servers and diners are interacting more than ever. Since 2003, consumer spending on meals eaten outside the home has increased a giant 94 percent, as reported by the Neilson Company. Going out to eat is wildly common now, even with the prevalence of food delivery options and at-home meal kits. There's just something special about restaurant dining, and diners can help make the whole experience better for their servers as well.
To learn more about these accidental annoyances from diners, Romper spoke with "Jay," a longtime server in New Orleans fine dining establishments. Even in a city that's renowned for its dining culture, restaurant patrons can unknowingly make life a little harder for the serving staff. It's important to remember that your server is hard at work when you're enjoying a nice meal.