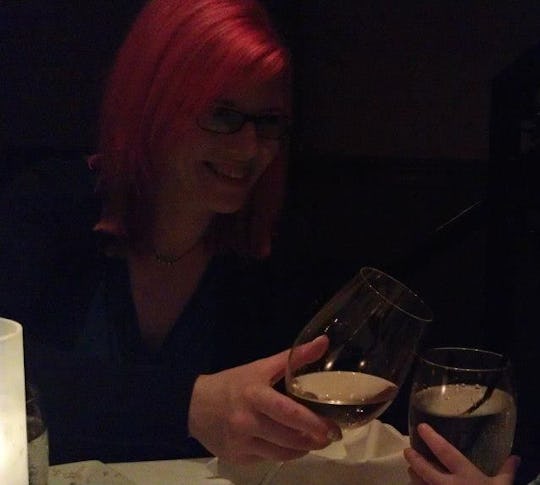 7 Thanksgiving Decorations That Don't Involve Pilgrim Hats Or Turkey Hands
Besides Pumpkin Spice Lattes and an excuse to eat as much as you want, the fall season has s lot to offer. Like, I don't know, Thanksgiving. There's nothing quite like preparing your home for guests and looking forward to getting to spend time with your loved ones. Whether you want to get some truly awesome pictures for Instagram or you simply would like to bring the season into your house, pretty much everyone wants to have some Pinterest-level skills when it comes time to crafting Thanksgiving decorations.
Except not everyone is Martha Stewart nor does everybody have the time and expertise to craft an elaborate cornucopia centerpiece or table setting deserving of a spot in the Macy's Thanksgiving Day Parade. Intricate and expensive craft projects can also cause unnecessary stress during a time when you already have enough to deal with on your plate — both figuratively and literally. But you don't necessarily want your house to scream "last minute store decorations" either. Don't give up hope just yet, though. If you thought fun, unique, and creative Thanksgiving decorations weren't going to be in the cards for you this season, think again. Check out these surprisingly easy and gorgeous options for Thanksgiving decorations _ not a Pilgrim ha tin sight.