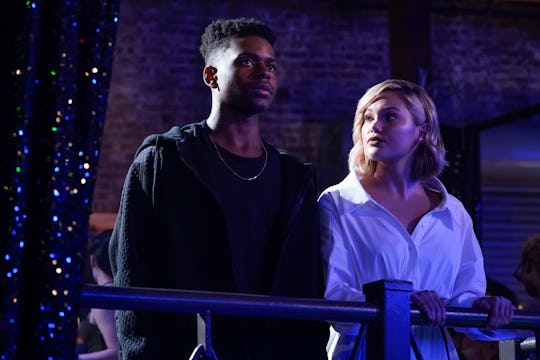 Alfonso Bresciani/Freeform
'Cloak & Dagger' May Introduce New Threats In Season 2
Marvel's Cloak and Dagger tells the story of teenagers Tandy Bowen and Tyrone Johnson, two kids with vastly different lives who are nevertheless connected by some supernatural force. They both have powers that work best when they're together, something they had to navigate throughout the first season. The show returns to Freeform on Apr. 4, and these 7 theories for Cloak & Dagger Season 2 try to find answers for the show's many mysteries.
Tandy and Tyrone's powers are different, but mirror each other. Tandy can see people's hopes and desires with a touch, while Tyrone can access their fears. She can also create daggers of light, whereas he can teleport people by sweeping them into a cloak of darkness. Their abilities spring from a traumatic event they both survived as children: an exploding oil rig that killed Tandy's father and Tyrone's brother. The repercussions of that brought added complications to their lives, but luckily they had each other to rely on.
A lot will change for Tandy and Tyrone in Season 2. According to Collider, they both find their circumstances greatly altered since the first season, which will be something they struggle with in the new episodes. These fan theories try to predict what may happen to Tandy and Tyrone as they try to adjust to their new circumstances.