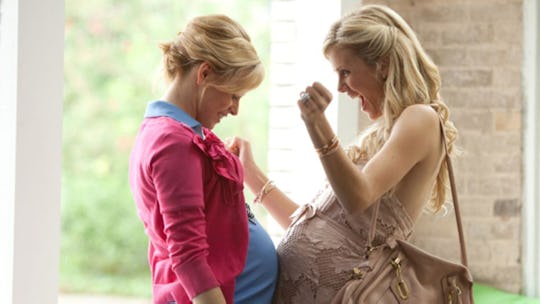 7 Things About Pregnancy That You Realize You're Actually Going To Miss When It's Over
The back pain. The morning sickness. The "whose body even is this and why do none of my clothes fit me right now?" The hormone-induced rages and sporadic, irrational crying (that your partner doesn't dare refer to as "mood swings," lest you hurl the ice-cream scoop at their head again.) Ahh, the ~joys~ of pregnancy. Throw in the constant cramping, weird shooting pains, insomnia, and frequent urination, and you'll realize what every pregnant woman already does: Results vary for each woman, but in general, pregnancy is practically synonymous with discomfort, at least for parts of it.
Whether it's your first go around, or your uterus is basically a revolving door of gestational badassery, each pregnancy will have an enormous impact on you, both physically and mentally. So why on earth do we bother? Who in their right mind would willingly sign up to host what is essentially a tiny parasite for 9 months (but actually 10 months; who decided to call it "9 months" in the first place)?!
The reality is, when they place that adorable, squishy bundle into your arms after giving birth, everything you endured the previous 37-42 weeks will fade away into a blurry haze. You will have vague recollections of discomfort, but that new baby smell will be so wildly intoxicating that you'd probably sign up for round two right then and there if you could (hormones are a hell of a drug). Fortunately, for those of us gluttons for punishment, pregnancy actually has a few perks that you can't help but miss after giving birth.