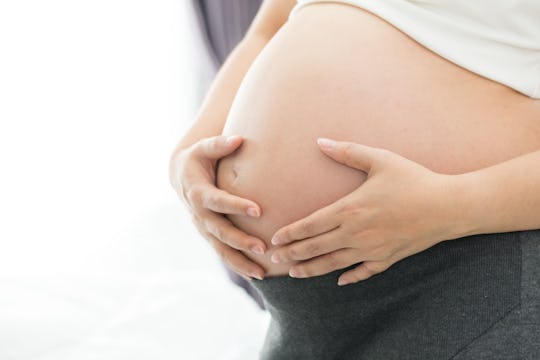 Narong Jongsirikul/Fotolia
7 Things Doctors Really Want You To Avoid In The Third Trimester
There always seems to be new and interesting restrictions placed on pregnancy. As soon as one ban is lifted, another ban is put in its place. I admit, I was kind of obsessive over this when I was pregnant, which is probably why I now spend my days writing about it for others who are just like me. However, I've found that it helps to have the basics down so that the anxiety eases off just a bit. (And who doesn't love a good checklist?) There are some important things doctors say you can't do in the third trimester, and they're worth keeping in mind so you don't get too overwhelmed.
There's a lot pregnant women can and should do during their third trimester, which occurs between weeks 29 and 40, but there's almost as many things they can't do. Things like traveling great distances — especially in a plane — sleeping on your right side, and hot yoga are all no-nos during the third trimester. However, there are other restrictions you might not be as familiar with that are specific to the late period of pregnancy.
Whether it's keeping up with your fitness or forgetting to eat the right diet to maintain your healthy weight gain, knowing the important things doctors say you can't do during the third trimester will be clutch when it comes time to deliver.