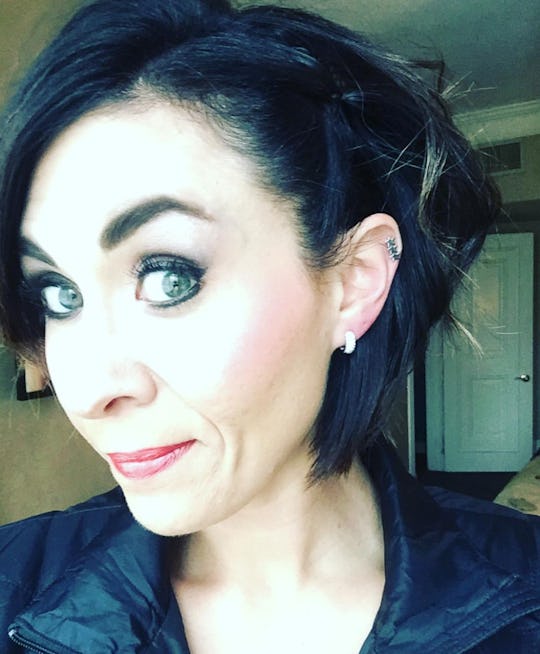 Candace Ganger
7 Things I Needed When My Marriage Ended But Was Too Afraid To Ask For
If I'm being honest, I knew my marriage wouldn't survive before we ever said "I do." We had just graduated high school, but as strong-willed and stubborn as I was at the time, there was no other option but to follow through with our naive plans and go against everyone's wishes. Knowing we were probably doomed to fail didn't make our inevitable divorce hurt any less, though. So there were things I needed when my marriage ended, I was just too afraid to ask for them. Looking back, I wish I had.
Some marriages that start right out of high school make it, and my ex-husband and I wanted to believe our marriage would be one of the ones that stuck. Little did we know, or perhaps were just unwilling to admit, that we were vastly unprepared for everything marriage would entail. We loved one another, don't get me wrong, but we had no plan, we had different dreams and aspirations, and I ignored my gut feeling not to go through with it. My life was at a difficult crossroads, where one path had the illusion of security (marriage), while the other seemed to be a free-fall into obscurity. At barely 18 years old, I had no idea what the "right choice" was, let alone how to make it.
Understandably, our marriage was rough from the start. We didn't know how to stop being the kids we were, the ones living with out parents, and start being the husband and wife we quickly found ourselves pretending to be. As a result, we separated almost immediately. We tried for years to repair the damage that had been done, but by the time things should've felt "normal," something was missing. It was as if all the effort was too late. Then, when news broke of our decision to split, I was on the receiving end of all kinds of reactions. Some were helpful, while others only hurt me, and us, more than we were already hurting. So I was definitely afraid to ask for the following things, even if I shouldn't have been.