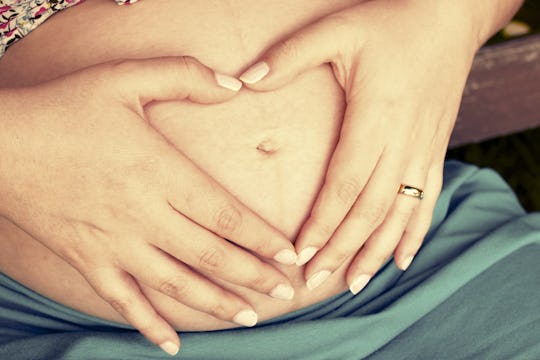 Fotolia
Someone Congratulated Me On My Pregnancy 24 Months After My Baby Was Born
A significant amount of time after the birth of my first baby, my husband, daughter, and I went to the nearby grocery store for our weekly shopping trip. All went well, until the very end. As we carried our bags and placed the cart in the corral, I was stopped by an employee who wanted to congratulate me on my pregnancy. The problem? I wasn't pregnant. There's a lot of things I wish I could've said to to this man, because I was nearly 24 months postpartum when he made that congratulatory comment. To this day, I think of that memory with such sadness.
My belief is, no matter how pregnant you think someone appears to be, you should never say a word about it until they do. In my case, I'd had a great day. I was wearing a flowing sundress that, for the first time in a while, made me feel beautiful. After a long bout of depression, I was starting to feel alive again. This man couldn't have known any of this, but the instant the words were between us, it was almost as if he stole my joy. All the progress I thought I'd made as a new mother with a postpartum body, and all the self-assurance I was sure I'd re-gained, was taken from me instantly.
I cried all the way home and on into the night. I remember my husband trying to console me but, at the time, I couldn't accept his comfort. I was so thrown by the preceding events, it sent me back into the depression I'd spent so much time fighting off. So if you're ever in this man's position, I urge you to read my words and think about the ways your seemingly harmless (and probably very well-intentioned) "congratulations" might affect a person's day, week, and even livelihood. Here are some things I wish I could've said to that man, and any other individual that may make the same mistake in the future.