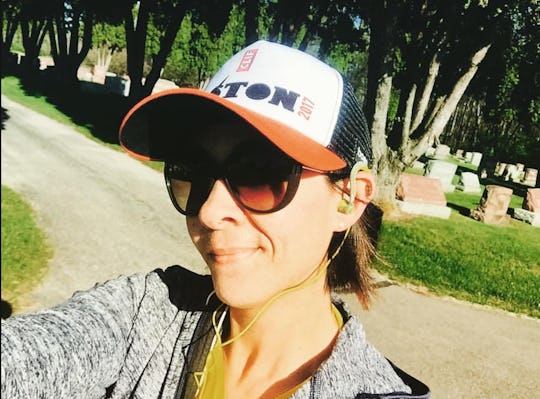 Courtesy of Candace Ganger
What I Knew About My Self-Confidence Before I Had A Baby
In my younger years, I struggled to obtain self-confidence. After a lifetime of weight fluctuations, low self-esteem, and a bevy of unforgiving insecurities, I had a hard time accepting myself. Then, right around the end of my high school career, I managed to accumulate a fair amount of confidence. I stood a little taller, spoke a little louder, and cared less about the opinions of others. Then I became a mother. There are definitely some things I'm glad I knew about my self-confidence before I had a baby because, well, if I didn't know the following I'm not too sure I would have made it through new motherhood in one piece.
Once I had my first baby, any confidence I had managed to find post-high school, suddenly vanished. With a body I no longer recognized, new mom doubts, and postpartum depression (PPD), the elusive feeling of self-assurance seemed so unattainable. I spent a lot of time wondering how I let it slip away, and how in the hell I was going to get it back. I couldn't walk out of the house proud, or with a specific poise that says "look out, world," and I couldn't help but wonder (and worry) if I'd ever feel that way again.
Sometime later, after suffering through two miscarriages and the delivery of my second child, I went through the same process again. The second time around, however, was different. I knew I couldn't go the rest of my life lacking the courage to openly be exactly who I am, without apology. I deserve better than that. I knew it then, and I know it now. Around my son's first birthday I felt more determined to re-discover the pieces of myself I had lost. With that, here are some things I'm glad I knew about my self-confidence before I had a baby. Without my specific experiences prior to becoming a mom, I never could have fully appreciated the confidence I exhume now.