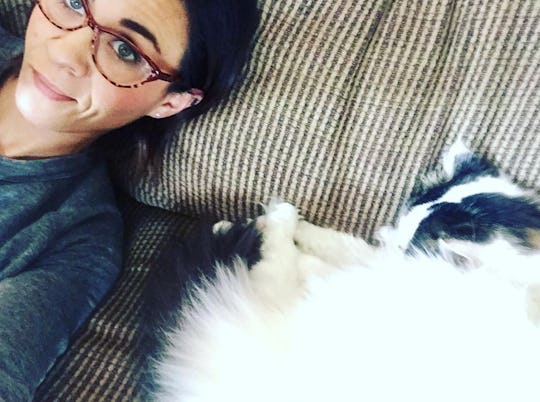 Courtesy of Candace Ganger
7 Things Other Parents Shamed Me For That Still Bother Me
Being a mother means subjecting yourself to the opinions of critics, whether intentionally hurtful or not. There's some things other parents shamed me for that still bother me all these years later because, well, they hurt. I'm sure I've been guilty of privately shaming other parents, too (like judging ridiculous antics on reality TV) and I openly admit that I am not perfect, but if my words really bothered someone I'd apologize immediately and I'd feel pretty lousy about myself. Honestly, I have my own flaws and insecurities to focus on, and putting others down helps no one. Most well-intentioned people don't mean to cause harm when they say things to a new mother, but that doesn't make it OK, either.
When I first had my daughter, I was already incredibly insecure. It felt like every decision I made was being examined under a microscope by everyone around me, because my partner and I weren't married, we hadn't planned, in any way, for a baby, and our finances were a mess. We went into parenthood climbing a steep hill and we knew there'd be strong opinions surrounding us and regardless of what we did (or didn't do, for that matter). Still, while my partner can laugh it off, I hear the words echo inside of me forever. I can't help but take criticism personally. I guess it's just the way I am.
I'm no more secure in the choices I make now, either, and have simultaneously realized that the judgment is far from over (and probably never will be). No matter what I do, there's bound to be someone who disagrees, so all I can do is live my life to the best of my ability. So, with that in mind, here are some of those things other parents shamed me for that I wish I could forget, but can't.