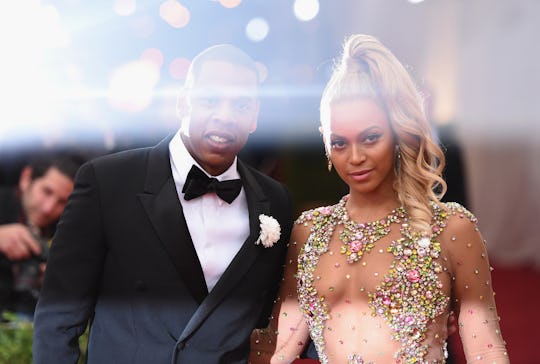 7 Things Strong Couples Do To Make Their Relationship Even Closer And Healthier After Having Kids
So I don't know if anyone has ever told you this, but having a kid is hard. I'll give you a moment to do your best impression of blown-away Keanu Reeves saying "whoa." Yes, yes, everyone talks about how parenthood is really hard, and how it's really hard on a relationship, but you don't always hear about how couples can do a great job of working together. It's like "OK, thanks! Thanks for presenting me with this dire warning about how kids are going to be hard on my relationship with absolutely no advice to avoid it. Way to be helpful with that Greek oracle act!"
But these Negative Nellies and Dower Dans aren't wrong — having kids is tough on a relationship simply because, well… often the relationship necessarily takes a back seat to the care, feeding, and keeping alive of your child (or multiple children, bless your intrepid souls). When you're in the thick of things, it can be weirdly hard to stay connected to one another without using your children as a crutch. Any couple runs the risk of centering their entire world around the children for a couple of reasons:
They enjoy doing things together with their child. (They are pretty awesome a lot of the time.)
Children are demanding little black holes of time and energy and will accept no less of you (they are kind of jerks a lot of the time). Couples in which one person is taking on a disproportionate amount of work with the kids may soon find they have less and less in common as time goes on.
But! People manage! Really and truly, they do, and some relationships are even stronger after you toss a kid in the mix. So what do they do that makes them so resilient to the stresses of parenthood?