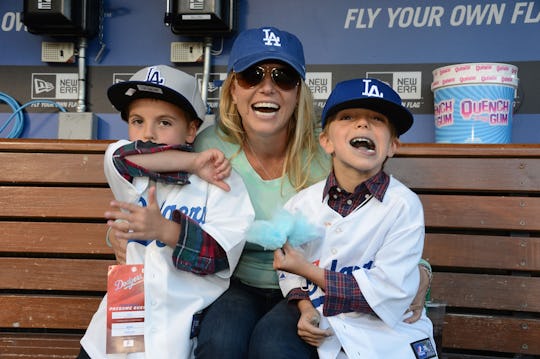 SooHoo/LA Dodgers via Getty Images)
7 Things That Don't Change When You Become A Mom In Your Twenties
Motherhood comes with a flood of life changes. Some things, like excruciating exhaustion and dirty diapers, were expected, while others, like catching vomit in our hands and convincing our kids not to eat cat food, weren't necessarily part of your vision. Still, for every change you experience, there are a slew of things that don't change when you become a mom, especially when you decide to become a mom in your twenties. Your priorities might change and your daily routines might change and even your overall goals might change, but who you are as a person? The parts of you that lead to you becoming a mom? Yeah, those are still there, for better or for worse.
Can it be difficult to maintain a sense of self once you become a mother? Absolutely. Giving everything you've got to a helpless little human takes some adjustment, and during that adjustment period it's not unheard of to have little to no energy left to do things for yourself, whether it's go out with friends or even take a shower. Still, taking care of yourself when you've got a kid is so so so important; for any mom, but especially if you became a mom in your twenties because the quick and abrupt end to your free and frivolous days of being basically responsibility-free can be somewhat of a shock to your usually well-rested system.
You're still you and you deserve to feel like you've still got a sense of self and individuality, even after you've had a kid. Sure, these days you may prefer yoga pants to crop tops, and coffee to tequila, but that doesn't mean that you should be at the mercy of some socially constructed identity crisis because our culture demands that you stop being you in order to start being someone else's mother. A lot changes when you have a baby in your twenties, but not everything.