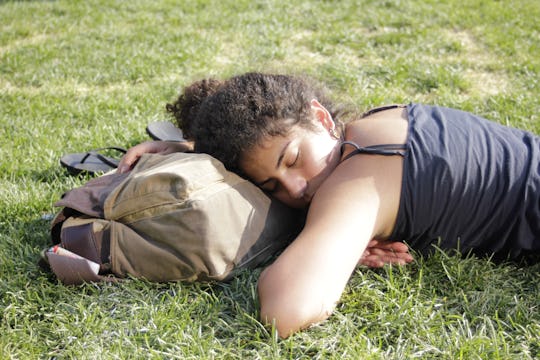 7 Things That Suffer When You're Exhausted, According To Science
Call it a symptom of being a busy woman in the modern era, but the things that suffer when you're tired can feel like another annoying thing you often have to deal with on top of everything else. But if you're hitting a wall on a regular basis, you may not be aware of the ways in which lack of sleep affects your health. Even if you feel like you're handling it just fine, the consequences of exhaustion can impact many aspects of your life in ways you haven't even imagined.
Although simple sleepiness during the day may be one thing, feelings of utter depletion will take you down a whole other, and much scarier, avenue. Exhaustion, when caused by a unique cocktail of stress, overworking, and lack of sleep, has a whole host of negative side effects that can make you look, act, and even feel like an entirely different person. Besides the fact that tiredness can make you look older, lack of sleep combined with a ton of other stressors influence your health and ultimately your whole life. Being conscious of the repercussions that come from exhaustion is an important step toward better overall well being. Here are seven things that are scientifically proven to suffer when you don't catch enough Zs at night.