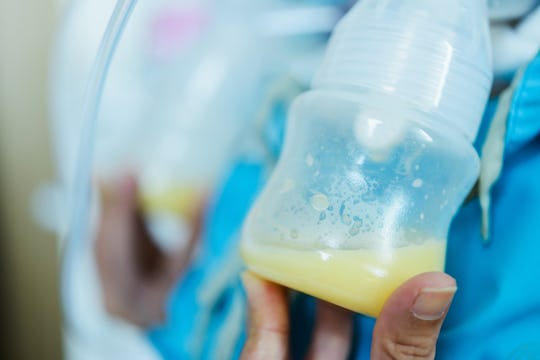 aengza001/Fotolia
7 Nighttime Hacks To Make Pumping At Work Easier
For working moms, one of the most difficult postpartum steps to take is going back to work. Pumping can make that transition even more difficult, especially while trying to balance between breastfeeding and pumping at the office. Luckily, there are a few things to do at night to make pumping at work less of a chore for you and a simpler process every day.
The amount of preparation required for a breastfeeding mom to go into work seems overwhelming. Just the thought of putting together your breast pump bag, cleaning all the parts, and making sure you have enough breastmilk stored in the freezer can be stressful. And it seems the brunt of that stressfulness hits in the morning when you're trying to rush out the door.
By taking the time to prepare before you get into bed at night, you can help relieve some of that morning chaos and ensure pumping at work goes as smoothly as possible. Instead of getting to work and feeling like you're already behind, adopt these seven tips into your nightly routine to help alleviate the stress that comes with pumping in the office and ensure you're starting off the work day as smoothly as possible.