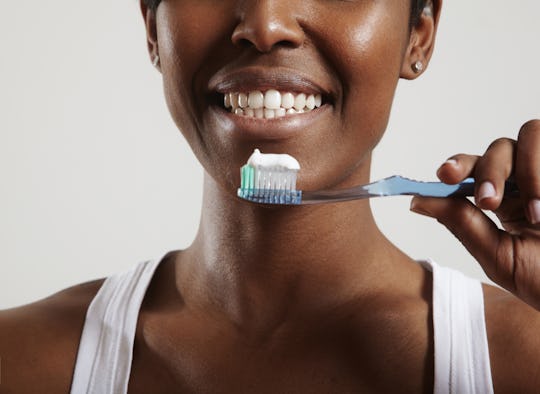 Anastasiia Kazakova/Fotolia
7 Nightly Habits To Help You Wake Up With Better Breath
Bad morning breath: it seems almost inevitable, right? You can avoid all the pungent food at dinner and brush your teeth thoroughly before bed, and still wake up with a foul taste in your mouth. But not all hope is lost. You just may need to start implementing some of the unknown things to do at night to wake up without bad breath.
According to Everyday Health, that bad morning breath can be caused by a variety of reasons — the biggest of which is dehydration. "When you sleep, your normal flow of saliva decreases," Sally J. Cram, DDS, a periodontist and a consumer adviser for the American Dental Association, explained to Everyday Health. "That's why your breath can be worse in the morning."
There are other habits, like smoking, that can also affect your breath in a major way. If, however, you keep a generally clean and healthy lifestyle, then you may be wondering what is going on with your morning breath? At that point, you may want to talk to your doctor, because you may have a more serious underlying health condition that is causing your bad breath, according to Sleep.org. But before making an appointment, try these seven nighttime tips to help you wake up with fresher breath.