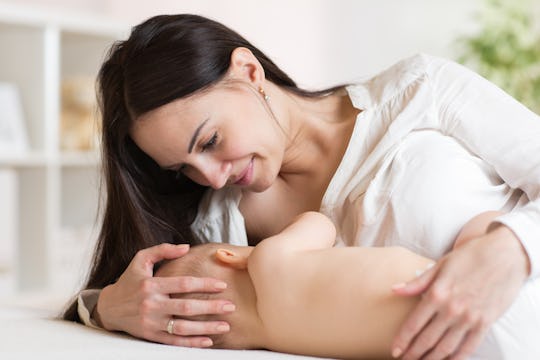 Oksana Kuzmina/Fotolia
7 Things To Do During The Day To Make Night Feedings Easier
As a new mom, sleep is a coveted commodity. It's also usually in pretty short supply. Newborns need to eat every few hours around the clock and, regardless of whether you're breastfeeding or bottle feeding, nights can be rough. However, there are a few things you can do during the day to make night feedings easier on you and your baby. While it will probably never be easy to wake up in the middle of the night, with a little bit of prep, those feedings can be some of the sweetest times between the two of you.
The first few months after I gave birth to my first daughter are a blur. I remember being surprised by how exhausted I was, but simultaneously so in love with this new tiny person who needed me every few hours day and night. Although it was never easy to exist in a sleep-deprived blur, I learned that a little bit of preparation can save the day (or night, in this case), ensuring that both of us got as much sleep as we could during the first few months.
Remember, eventually your baby will sleep through the night. Eventually they won't need you every few hours. And, as crazy as it sounds, you'll miss the night time feedings. So do yourself a favor and put these tips to use, remembering that the time doesn't last forever.