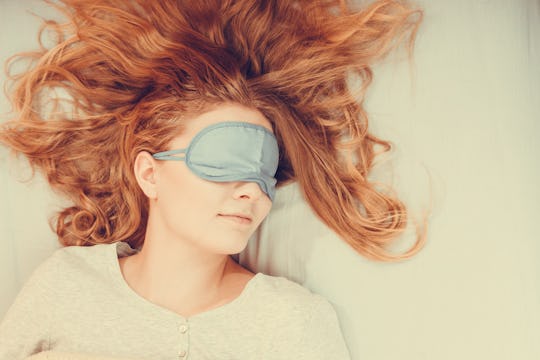 Voyagerix/Fotolia
7 Things You Do In Your Sleep That You're Totally Unaware Of
Sleeping is one of the sacred acts of our lives: almost every night of our life, at some point, we lay down and fall asleep. Closing your eyes and relinquishing yourself to the enjoyable sensation of falling asleep is not only pleasurable, but crucial to our mental and physical health. But what happens when you doze off to dreamland? You'd be surprised to hear about the things you do in your sleep.
Sure, you know that you drool a little during the night, as evident my the stain on your pillow the next morning. And your partner isn't afraid to tell you that you toss and turn throughout the night. But what else happens when, as far as you know, your body is a state of sleep. Well, a whole lot. From brain cleaning to body twitching, a lot goes down between the sheets at night.
You may think you know what's going on when your logging your Zs, but there is a long list of things you had no idea you did in your sleep. You might be surprised, amused or horrified to learn some of the action going on when you're in a sleeping state of mind.