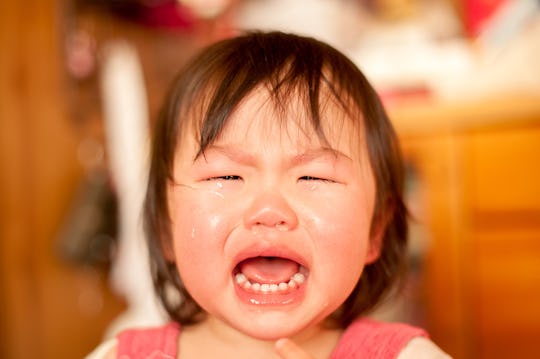 takke_mei/Fotolia
The 7 Biggest Mistakes Parents Make While Trying To Stop A Tantrum
Even the most well-behaved kid in the world is going to throw some pretty epic tantrums once in a while. It usually doesn't take much to set them off— it could be hunger, sleepiness, boredom, or simply being overwhelmed by things going on around them. Once the meltdown starts, it can be hard to get them calm again. But there are quite a few things you should never do to get a child to stop throwing a tantrum, because they could backfire in a big way.
Kids of any age are capable of throwing a tantrum (and adults are too, for that matter). But the toughest years for bad behavior seem to be from about 18 months to 4 years, according to CNN. During that time frame, their developing brains simply aren't equipped to handle all their different emotions, or to really understand reason and logic. If your toddler or preschooler has been known to make a scene in the middle of the grocery store or embarrass you in front of extended family, don't beat yourself up about it. It's not your parenting — it really is just a phase.
You can't completely prevent meltdowns; you can only try to respond to them in the most productive way possible. Here are seven things you should avoid doing at all costs during a tantrum, or risk making them worse.